About Robert L. Tucker Family Dentistry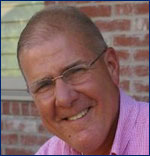 Dr. Tucker started practicing dentistry in 1983. He built his new office and moved in March of 2005. He is one of the only general dentists in our area that will perform extractions. He has patients and employees that have been with him since he started, and he will always tell you the choices you have when it comes to your teeth. Whether you like what he has to say or not, honesty is the best policy, and we can help you make wise decisions about what is best for your dental health. Choosing a dentist should be easy, there are over 40 in our area, but actually enjoying your dental appointments; that is the difference we have to offer.

At our office you will find a relaxed, laid back atmosphere that enables most people to relax and forget they are at the dreaded dentist :) We play classic rock trivia, and even involve our patients. Yes, we understand mumbling, and we laugh a lot. We truly are the funnest dental office in Hot Springs, Ar.